Ouch. Ouch. Ouch. I haven't run that hard for that long in two years. I sounded like a dying asthmatic duck most of the time.
No pics since Dr. Z. was racing it as well, but here's what I like to call Working It: (Clicky for non-cutoff version.) Way off my old PR, but not a bad morning's work.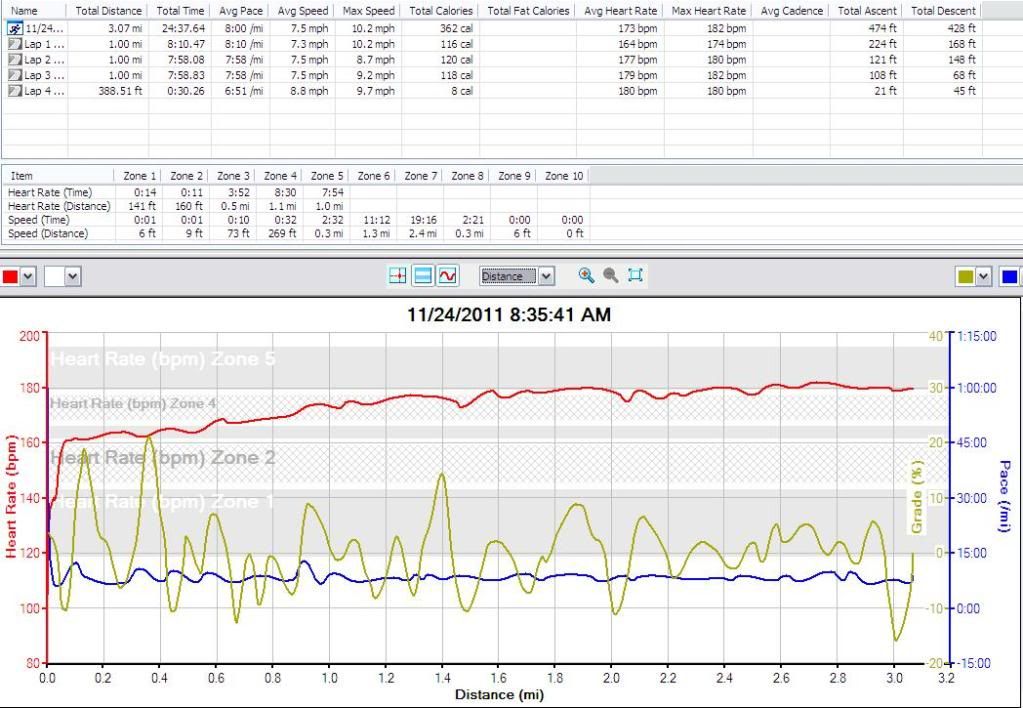 Happy Turkey Day Everyone!