For the past two years I've dedicated all of my physical energy to swimbikerun. Last off-season I was injured so I didn't really get to do anything different. However, with the Mohawk-Hudson half marathon over I am officially in the off-season and only doing base/maintenance work.
So with it being extremely windy, Dr. Z and I decided to do something we haven't' done in at least a year and hike - one of few outdoor activities NOT affected by the wind. We targeted Owl's Head, a bump of a hill against the backdrop of the REAL Adirondack mountains but perfect for two out-of-hiking-shape mountain bums. It was kind of strange packing nearly nothing after being accustomed to all-day hikes. Just some water and rain jackets since the weather was iffy.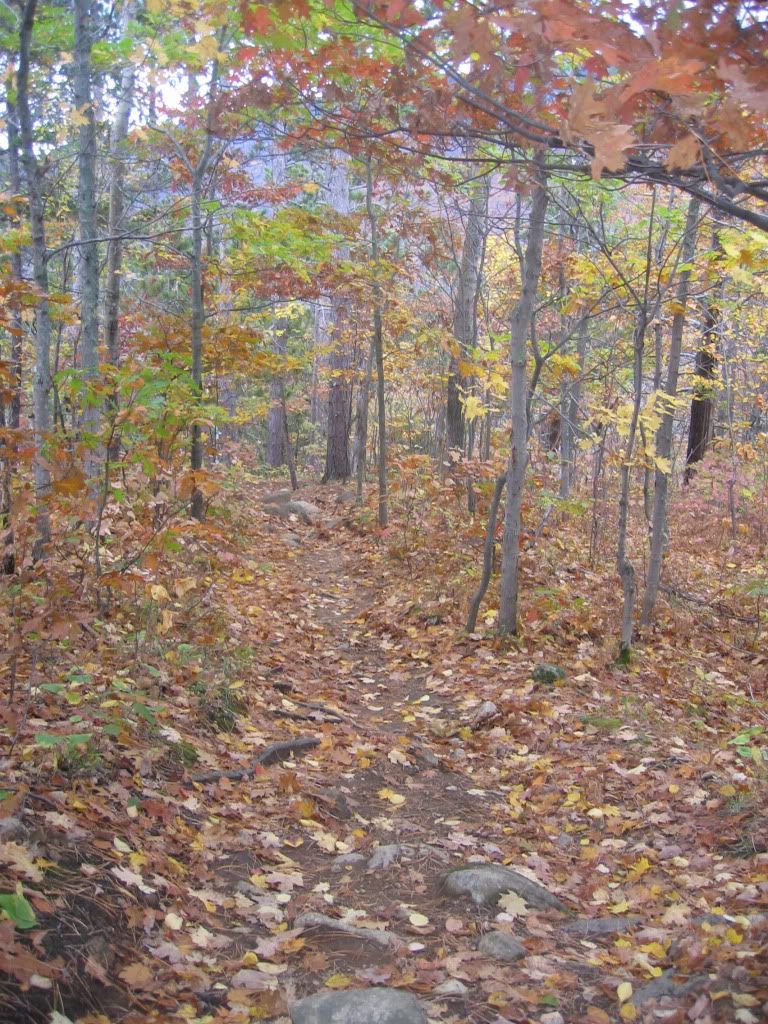 On the way up the trail.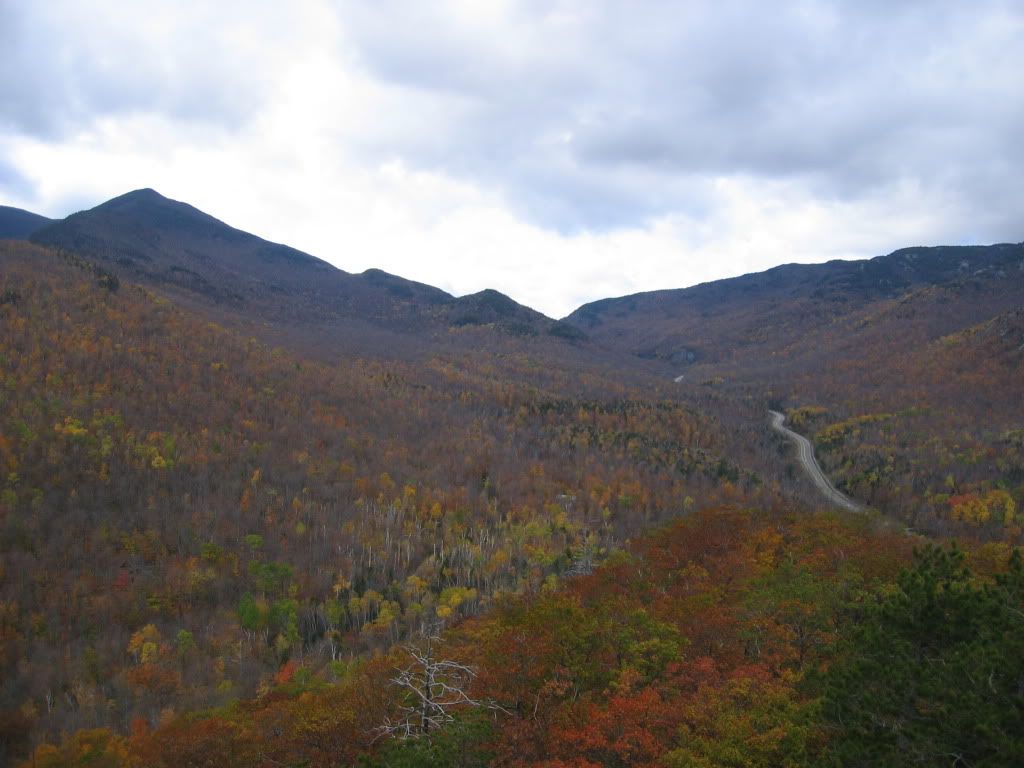 Some views on the way up. Notice that all of the "real" mountains we usually hike are towering over us.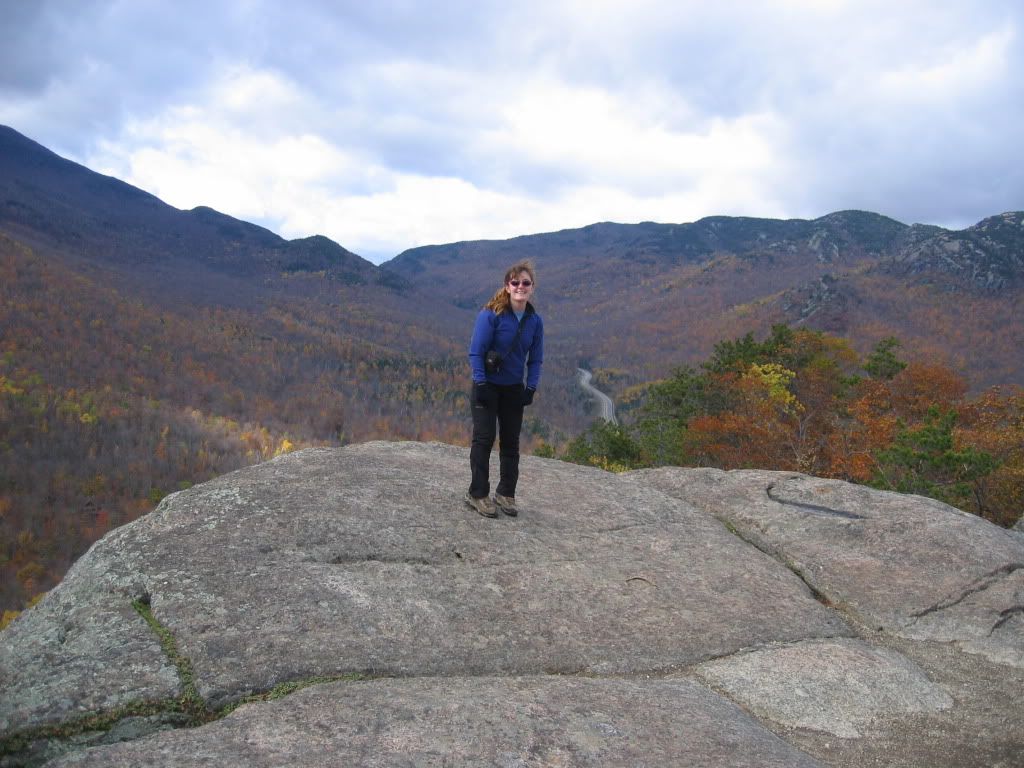 Me at the top. I'm leaning because the wind is blowing me over. This picture would have literally been impossible if the wind was blowing the other way - it would have been too dangerous. We didn't linger on the top because of the gusts.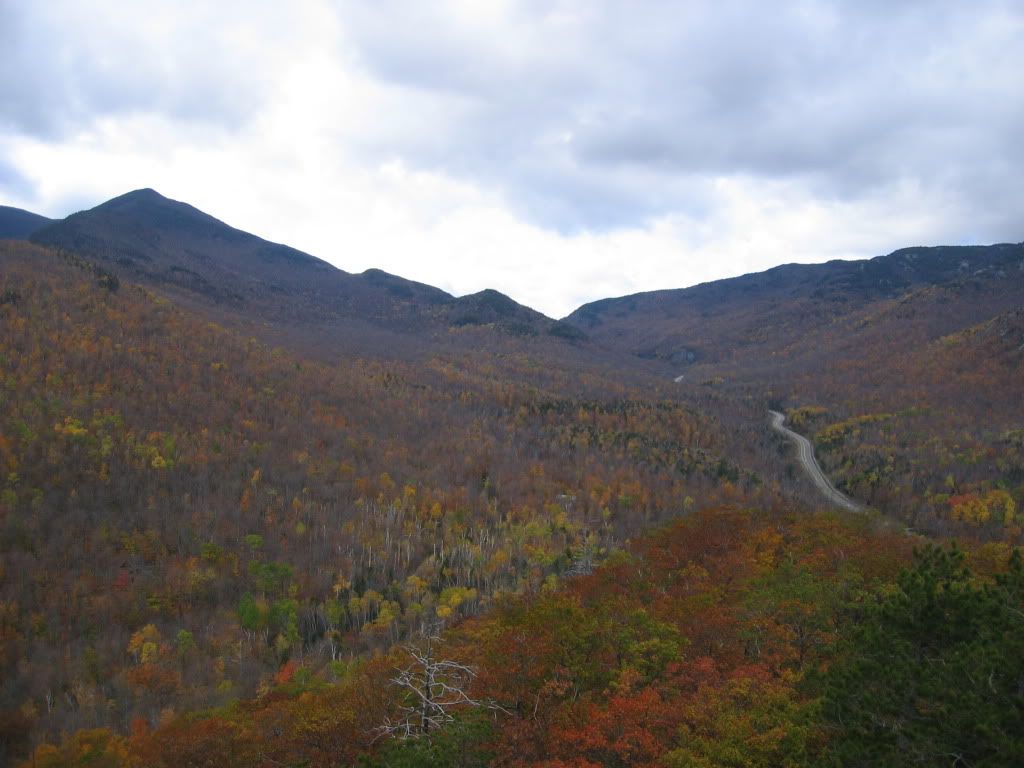 Some views from the top. Unfortunately peak foliage is long past, so the colors aren't very vibrant. Still a gorgeous view though!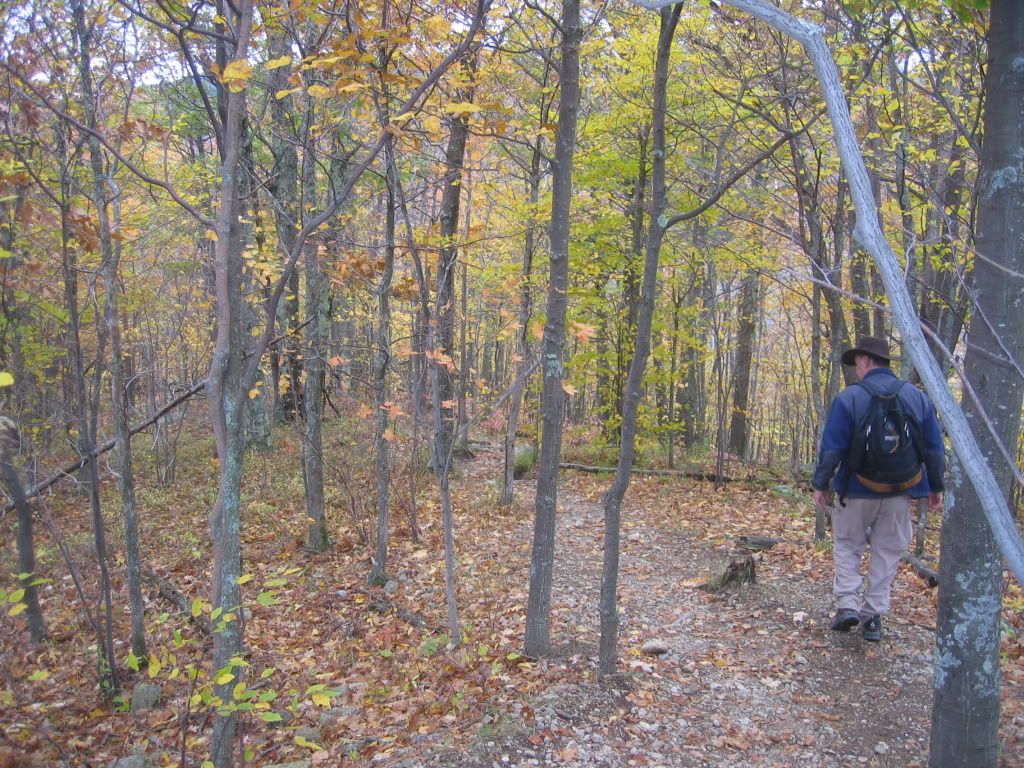 Heading back down the trail.
The rain came in just as we got to the truck, so our timing was perfect.
As for S/B/R? I did get in a quick spin session on the trainer late in the afternoon. You can never quite shut up the inner triathlete.